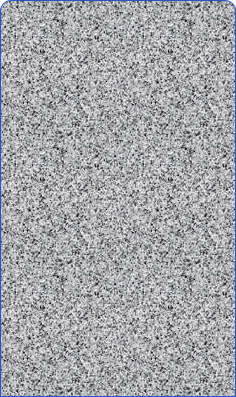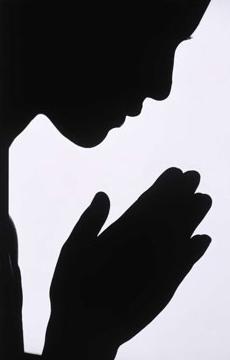 PRAYER LIST
Join us & Pray
"Once A day for SSA "
Aaron
Aaron L
Adam
Adrian
Ahmed
Allen A
Alicia
Alisha
Allise
Amanda
Anand
Andrea
Andres
Anne P
Angel
Angela
Angel V
Anthony
Amy
Armando
Ashley
Ashlynn
Augustin
Barron
Ben
Bill
Blair
Blake
Bob
Brad
Bradley S
Brandon
Brent
Brian
Bridget
Brittany
Brock
Bryan
Caleb
Carl
Carl F
Carlos
Cassandra
Chance
Charlene
Charles
Chente
Chris
Chris F
Chris G
Chris H
Christopher
Christopher H
Christopher M
Christy
Cindy
Clara M
Clive
Colby
Corinne
Craig
Daniel C
Daniel L
Danielle
Damian
Darius
Daryle
Dave
David A
David C
David Ch
David M
Dennis H
Diane L
Dominic
Elfhi
Eliabe
Elizabeth
Elliott
Emily
Emily P
Erica
Erin
Erin Patrick
Erin W
Essence
Francis
Francois
Frank
Frankie
Gabriela
Galen
Geoff
George P
Gertjie
Gina
Gino
Gracie
Greder
Gregory
Gregory T
Hailey
Hannah
Heather
Hector
Ian
Jacinta
Jack
Jackie
Jaco
Jacob
Jaelon
Jaie
Jaime
Jamie P
James
James GM
Jarod
Jason V
Jenna
Jeremy
Jerry
Jesse
Jing
JJ
Joe
Joe C
JoFrank
John
John B
John P
John W
John S
Jonathan
Jonathan L
Jose
Joseph B
Joseph D
Josh
Joshua
Joshua G
JQ
JR
Julio
Justin





Lord, lift us up where we belong!


* * *
My child, be attentive to my words; incline your ear to my sayings. Do not let them escape from your sight; keep them within your heart. For they are life to those who find them, and healing to all their flesh. Proverbs 4:20-22
* * *
Then they cried to the Lord in their trouble, and he saved them from their distress; he sent out his word and healed them, and delivered them from destruction. Let them thank the Lord for his steadfast love, for his wonderful works to humankind.
Psalm 107:19-21
Lord God Almighty, You are powerful, You are Our Father. We beg You through the intercession and help of the Archangels Michael, Raphael, and Gabriel for the deliverance of our brothers and sisters who are enslaved by the evil one. All you saints of heaven come to our aid.

From anxiety, sadness and obsessions,
we beg You, free us O Lord.
From hatred, fornication and envy,
we beg You, free us O Lord.
From thoughts of jealousy, rage and death,
we beg You, free us O Lord.
From every thought of suicide and abortion,
we beg You, free us O Lord.
From every form of sinful sexuality,
we beg You, free us O Lord.
From every division in our family and every harmful friendship,
we beg You, free us O Lord.
From every sort of spell, malice, witchcraft, and every form of occult, we beg You, free us O Lord.

Oh, Jesus, You said, "My peace I leave you, my peace I give," grant that through the intercession of Your mother, the Blessed Virgin Mary, we may be liberated from every spell and enjoy Your peace always. In the name of Christ our Lord.
Pray Once a Day for SSA & all those on the SSA Hope Prayer List!
Please join our ONLINE PRAYER COMMUNITY in daily prayer for everyone on our SSA HOPE PRAYER LIST and for all Homosexuals. United in Prayer we are stronger and share in each others graces, which are multiplied by our Lord's Promise, "Where two or three are gathered..." This promise is true even when united spiritually in our online prayer community.
Lord Jesus, You came to heal our wounded and troubled hearts. I beg You to heal torments that cause anxiety in my heart; I beg You, in a particular way, to heal all who are the cause of sin. I beg You to come into my life and heal me of the psychological harms that struck me in my early years and from injuries that they caused throughout my life. Lord Jesus, you know my burdens. I lay them all on Your Good Shepherd's Heart. I beseech You by the merits of the great, open wound in your Heart to heal the small wounds that are in mine. Heal the pain of my memories, so that nothing that has happened to me will cause me to remain in pain and anguish, filled with anxiety. Heal O Lord all those wounds that have been the cause of all the evil that is rooted in my life. I want to forgive all those who have offended me. Look to those inner sores that make me unable to forgive. You who came to forgive the afflicted of heart, please heal my own heart. Heal, my Lord Jesus , those intimate wounds that cause me physical illness. I offer You my heart. Accept it, Lord, purify it and give me the sentiments of Your Divine Heart. Help me to be meek and humble. Heal me, O Lord, from pain caused by the death of my loved ones, which is oppressing me. Grant me to regain peace and joy in the knowledge that You are the Resurrection and the Life. Make me an authentic witness to your Resurrection, your victory over sin and death, your living presence among us. Amen.
Personal Prayer for Inner
Healing
Prayer of Deliverance
Use the
Contact Page
to
add yourself or a loved one
who experiences SSA to the Prayer list. Each person is prayed for daily by SSA Hope Members. Some members also rotate the names praying and sacrificing for one person by name daily. You can help too by joining us in daily prayer! That is all it takes to be a member of SSA Hope. If you would like a prayer magnet for your fridge as a reminder to pray just ask for one when you contact us!
Powerful Prayers for SSA
Angel Prayer
Father, we ask You to send Saint Michael and all Your angels to defend Your SSA Hope Children Keep the enemy and his lies far from all who experience same sex attraction Defend us in battle. Be our protection against the wickedness and snares of the devil. May God rebuke the evil one, we humbly pray, and may You send your angels to thrust into Hell Satan and all other evil spirits who prowl about the world seeking the ruin of souls. In Jesus name. Amen.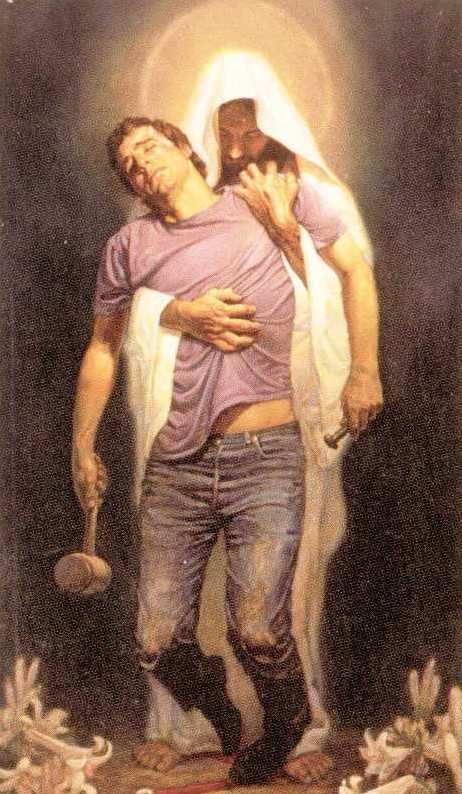 Jesus, You are the Way. Lead all of us to follow your plan for our lives.

Jesus, You are the Truth. Instruct us in Your Word.

Jesus, You are the Life. Grant us grace to live in You, and to always follow your will.

Have mercy on all your children with SSA, and our families and friends who pray for them. We ask this in Your name, Jesus, and for the glory of God. Amen.
Heavenly Father, we stand in awe of your glory and your beauty!
You said that it isn't good for man to be alone. We pray for those who suffer with same sex attraction.
Heal the wounds of their past and help them to trust in your perfect plan for men and women. Protect them from those who would lead them into sin. Bring into their lives friends who will help them to grow in virtue and true freedom. We ask all in Jesus name. Amen.
PRAYER BY A STRUGGLER

Heavenly Father,
How grateful I am to get on my knees before you. I am so grateful to know my true identity, that I am a beloved son of a glorious Father and Mother in Heaven. I am so thankful to know I am loved perfectly by You and my Heavenly Mother. As I think and pray about You and Your love, I feel it often. Help me to feel it even more. Help me to get all my high feelings of self worth from You. I know the Holy Ghost is the source of all truth, and all my good thoughts and feelings. I rely on the Spirit of the Lord to guide and teach me. I desire to be humble enough to hear and follow those promptings.

I am so grateful to know why I came to earth, to get this amazing body as a stewardship assignment from You. I know I am to treat my mind and body with great respect, and use them within the wise boundaries You have set. I was conceived and received this body, and given the gift of free will to decide the kind of life I want hereafter. I have decided I want eternal life, to grow in knowledge and wisdom here, and in the next life, to glorify You. I know I am human and flawed, and that my goal of eternal life with You is only possible through Your Divine Son, my Lord and Savior, Jesus Christ.

Of course You know the struggle I am having with my current weakness and the progress I am making. I know You want me to completely overcome this problem because it does not fit in with Your plan for me. You know I have given up all my former associations, and that I no longer use the internet or my own body to gratify myself. I am so grateful to You Father for this progress – it is such a great relief to be free of these things. I pray that You will continue to send the Holy Spirit to further humble me, to open my mind, to guide me to the right kind of support, and to testify of what is true. Help me to discover where these wrong, sinful feelings came from and to root them out. I want to be clean and whole inside.

I know overcoming the natural man and cleansing the inner vessel are required. I know it is Your will that I give up any desire to sin. This I want to do. I am beginning to understand the mighty change of heart (1 Kings 8:47), and it fills my poor heart with joy. I have a desire to do Your will, to be clean and forgiven through my Savior Jesus Christ. I want my love for You and the Savior to be stronger than any other feelings. I know that as I keep my mind and heart focused on You, Jesus Christ, and the Holy Spirit, I am becoming free of this particular temptation, and will soon be free entirely. I thank You for the progress I am making, even though it seems slow. I experience great joy on my journey toward purity and holiness. For this I give You all credit and glory and love.

I know that this difficult earthly journey is bringing me closer to You. This is because I have to pray so often and correct my thoughts so often to bring them in line with Your will for me. My dependence on You and my Savior are complete. I know when I get over this problem, there will be other challenges. Sometimes it seems too hard, but I am exercising what faith I have been blessed with, that You are making me into a new kind of person through these refining fires -- more patient, more long-suffering, more spiritually-minded, more holy. I will continue to pray always, often throughout the day. I will trust in You and Your word, and not in my own understanding.

I wish to do all of this out of love for You, my Heavenly Father. And I do all this with intense gratitude for my Savior. It is only because of Christ's gift that I can keep striving to overcome my various weaknesses and sins, one after the other. I know that all truth, wisdom, and goodness come from You. I desire to give up all my sins and become a new creature, unselfish, submissive to Your merciful will, full of love for You so I can progress spiritually and glorify You. I know Jesus is the only way for me to make this progress. I am so grateful for my Savior. He is everything to me. He is the Way, the Truth, and the Life. I thank You for the light I have been given and ask You to ever increase it for Your glory. Amen. ______________________________________________________
Adapted from Janice Graham (found on: standard of liberty.org/janice36)


"And if they have a change of heart in the land where they are held captive, and repent and plead with you in the land of their conquerors and say, 'We have sinned, we have done wrong, we have acted wickedly'"
1 Kings 8:47 (NIV)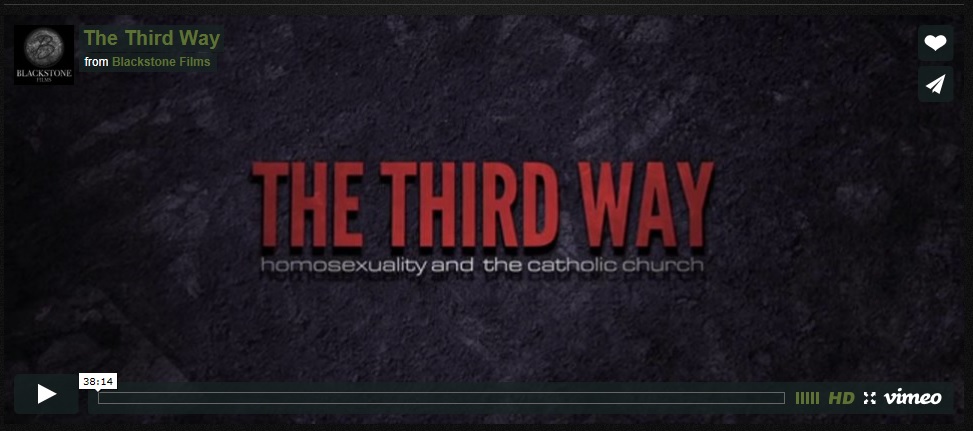 DELIVERANCE PRAISE WORSHIP
[adapted from: firepowerministry.org

1. Thank you God for your power to deliver me from every bondage.
2. In the name of Jesus, break me from every spirit of sexual perversion.
3. Release me from every spiritual pollution emanating from my past sins of fornication and sexual immorality, in Jesus' name.
4. Release me from every ancestral pollution, in the name of Jesus.
5. Release me from every dream pollution, in the name of Jesus.
6. Oh Jesus, command every evil plantation of sexual perversion in my life to come out with all its roots.
7. Oh Jesus, command every spirit of sexual perversion working against my life, be paralyzed and get out of my life.
8. May every demon of sexual perversion assigned to my life, be bound by the power of God and in the name of Jesus.
9. Father Lord, let the power of sexual perversion oppressing my life receive the fire of God and be roasted, in the name of Jesus.
10. Oh Jesus, command every inherited demon of sexual perversion in my life to receive the arrows of fire and remain permanently bound in your name.
11. Oh Jesus may you command every power of sexual perversion to come against itself.
12. Father Lord, let every demonic stronghold built in my life by the spirit of sexual perversion be pulled down in the name of Jesus.
13. Let every power of sexual perversion that has consumed my life be shattered to pieces in the name of Jesus.
14. Let my soul be delivered from the forces of sexual perversion in the name of Jesus.
15. Let the Lord God of Elijah, arise with a strong spirit and overcome all the powers of sexual perversion in my life in the name of Jesus.
16. Oh Jesus, break the hold of any evil power over my life.
17. May God nullify every effect of the bite of sexual perversion upon my life.
18. In the name of Jesus Christ, may every evil stranger and all satanic deposits in my life be paralyzed and to get out of my life. Jesus free me!
19. Holy Ghost fire, purge my life completely!
20. Oh Father, Son & Holy Spirit claim me for Yourself and deliver my spirit from fornication and sexual immorality. I ask this in Jesus' name.
21. Oh Lord, let my eyes be delivered from lust.
22. As from today, let my eyes be controlled by the Holy Spirit.
23. Holy Ghost fire, fall upon my eyes and burn to ashes every evil force and all satanic power controlling my eyes!
24. Holy Trinity move me from bondage to liberty in every area of my life.
25. Thank You God for answers to my prayers even I in my smallness can not see the saving work of Your Hand. I trust you increase my trust and hope in You! Father, I ask this as I ask all things in the name Jesus Your Son and in unity with the Holy Spirit.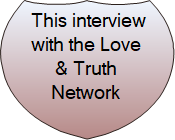 Kaitlin
Karen
Karl
Katelyn
Katherine
Katie
Katie G
Katie L
Kelly
Kayel
Kevin
Kevin L
Killian
Kristina
Kyle
Kyle T
Lacie
Laura
Lawal
Lazerus
Lily
Lily L
Liz
Logan
Lori
Ludmila
Luis
Luke
Mackenzie
Mallory
Marcos
Marcos SC
Mariam Rose
Maria S
Mark
Marvin
Mary K
Mateus
Matt
Matthew
Matthew K
Matthew L
Maura
Mayra
Michael
Michael A
Michael Au
Michael B
Michael CC
Michael J
Michael M
Michael Mo
Michael S
Michelle
Miriam
Mitchelle
MJ
Mohammed S
Morgan
Myles
Nadai
Naveen
Nicola
Nijea
Nicholas
Nicolescu
Oniel
Paige
Patricia Anne
Patrick
Paul
Pearson
Peter
Philip
Rachel
Ravyn
Raymond
Rhina
Richard
Rober G
Robert
Robert Aaron
Robin
Rod
Ronald
Ryan
Salome
Sam
Samantha
Samantha S.
Sarah
Sarah K
Savannah
Scott
Sean
Sean K
Sean L
Servio
Shane
Shelley
SNR
Solomon
Somer
Stephanie
Steve
Steve G
Steve W
Suleman
Suresh
Susan
Suzanne
Tara
Tavia
Teelie
Terrance
Thomas A
TJ
Tom
Tom R
Tony
Tony RS
Tracy
Tyler
Vincent
Wayne D
Wayne H
William C
Will M
XoLani
Zachary
Zavier
Once A Day for SSA